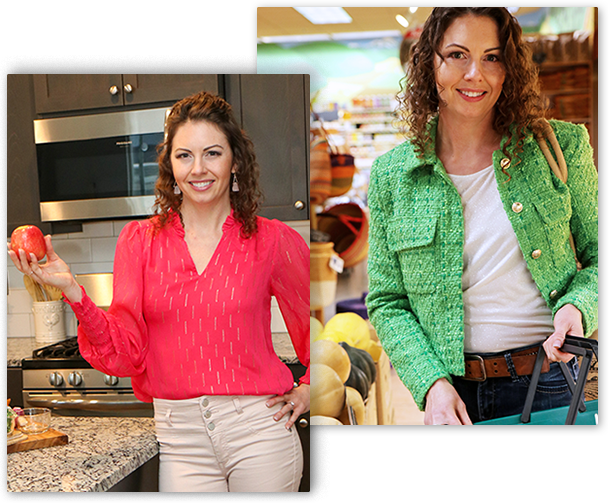 Cheri is a Licensed & Certified Clinical Nutritionist providing customized nutrition guidance, programs and functional testing for your individualized wellness needs. Cheri has always had a strong passion for helping others achieve their optimal potential though lifestyle change. Cheri was a Certified Personal Trainer for over 14 years and has been a Board Certified Clinical Nutritionist since 2009, she attends annual scientific symposiums and conferences and has taught countless community education classes.
Cheri identifies each clients unique needs and supports them though the process while providing education, resources and tools for success.
Nutrition Services
The key to success with lifestyle change is continued support and education. There are no fad diets here, these packages were put together based on years of experience helping other be successful at achieving their goals.

Let's Get Started
A 6-week package for those wanting to make a few changes for their body, health, and wellness.

Let's Dive In
A 10-week package for those needing more support for chronic health and wellness issues.

Let's Change my Life
A 16-week package designed to dramatically improve your lifestyle for serious, lasting results.

A la Carte
Feeling confident about your healthy habits, but want a little fine tuning?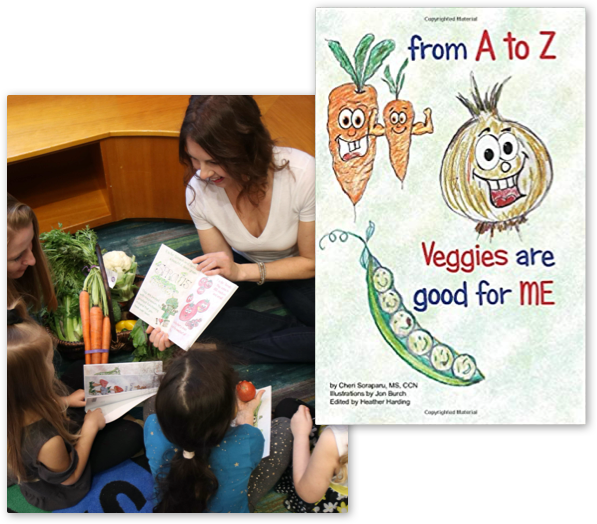 "from A to Z, Veggies are good for ME" is for the whole family! This is a fun way for parents and children to stat learning about healthy foods and habits. Positive early exposure to healthy topics will help influence children's food choices in the future.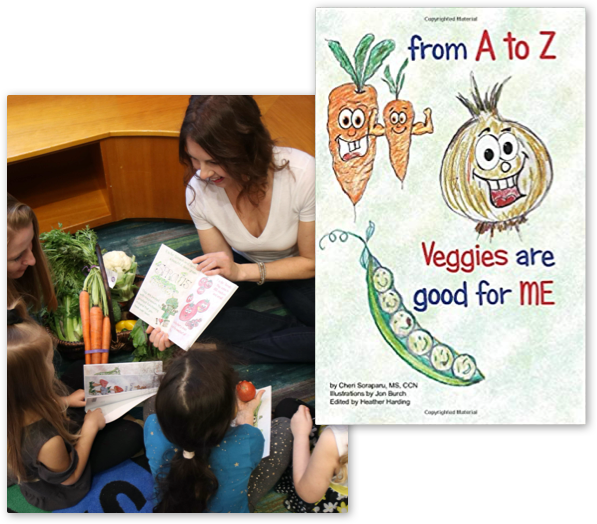 My Experience
Cheri has maintained a successful nutrition practice since 2009. She is a licensed and Board Certified Clinical Nutritionist who offers real support and guidance to her clients.



Master's Degree in Nutrition
Professional Supplements you can Trust
Ideally our nutrients from food, however, poor digestion, stress, lack of sleep, pharmaceuticals, chemicals, sugar ingestion and depleted soil all can adversely affect our nutrient status. I selectively recommend the highest quality products to supplement your nutrition plan in order to optimize wellness.
My online dispensary is filled with the highest quality products. You'll find everything from natural and organic cosmetics and hair care to superior absorbing vitamins and supplements. Let me individualize a program for you.
USDA certified organic, plant-based CBD and remedies made with ingredients sourced from the people who grow them.
Cheri has helped 100's people from all walks of life to achieve lasting improvement in their health and wellness. She will educate and empwoer you while providing tools to navigate food and health choices for long term success.
1

Listen
I will listen and understand your needs and goals.
2

Educate
I will provide you with the education, tools and resources to be successful.
3

Guide
I will guide you through the process and help you solve your concerns.
4

Support
Support is the key to long term success. I will be your partner in healthy lifestyle change until you're confident with your changes.
SCHEDULE YOUR CONSULTATION
Begin Your Journey Here
For $50 schedule a 30-minute consult to talk about your challenges and goals. This investment will go toward your selected program*
Not valid on testing review, pantry sweep or grocery experience services as these require a more detailed intake*