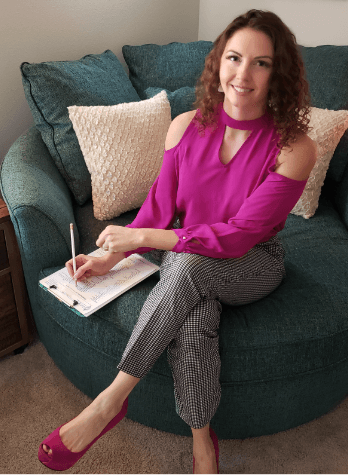 Meet Cheri Soraparu, MS, CCN
Certified Clinical Nutritionist

Growing up in the Pacific Northwest gave me a great appreciation for the intricacies of nature. From very young I was also inherently interested in how the human body functioned. I started my path by studying biology & psychology at the University of Washington where I learned the interplay between lifestyle choices and how our mind and body functions. Studying the power of the body and the mind solidified my notion that nature knows best and that our body heals itself when provided with the correct environment. I went on to obtain a Master's degree, Board Certification and state license in nutrition while working as a Certified Personal Trainer and yoga instructor.
I have now been a Licensed and Board Certified Nutritionist for 12 years with 100's and 100's of client cases and experience. I continue to study Functional Medicine and attend yearly scientific symposiums and continuing education in order to further my knowledge and keep up to date with the ever increasing research available.
My goal is to educate my clients and help them develop a comprehensive health and lifestyle program. Feeling and looking good achieving optimal wellness is accomplished by providing our mind with nourishing thoughts, fueling our body with healing foods and nutrients, optimizing our digestive and detoxification system and moving our muscles.
My Personal Healing Story
I want to get more personal as I feel it's important for my clients to know that I have lived the journey they are about to take on and that daily, I practice what I preach.
As long as I remember, from childhood to adulthood I had stomach pain, hormonal imbalance, random rashes and severe acne. I went to many doctors… traditional, Naturopaths, Ayurvedic, Acupuncturists… the gamut. I learned from all of them, but never received any real relief or healing. As I pursued my education and career, I finally was able to get the answers I needed for my body to heal itself. Using Functional Medicine tools such as food sensitivity, micronutrient, and GI MAP testing, I found out I had celiac disease and food sensitivities, which lend itself to a plethora of symptoms that weren't easily resolved.
This discovery was about 10 years ago, and I still walk my path toward optimal wellness daily. I will be honest, the struggle can still be real, and I share this because I know that changing our behaviors and making different food choices can be incredibly difficult. I believe living through this has helped me become the best partner one could ask for when embarking on a journey toward wellness. I am empathic to the challenges that may arise and make great effort to provide as many tools, resources, and ideas along the way to help my clients achieve their goals for a lifetime.
I look forward to helping you achieve your health and wellness goals and invite you to move more, create balance and be well!
Partners and associates I know and trust. Visit them for your continued health needs.
I have helped 100's people from all walks of life to achieve lasting improvement in their health and wellness. I will educate and empower you while providing tools to navigate food and health choices for long term success.
1

Listen
I will listen and understand your needs and goals.
2

Educate
I will provide you with the education, tools and resources to be successful.
3

Guide
I will support you through the process and help you solve your concerns.
4

Support
Support is the key to long term success. I will be your partner in healthy lifestyle change until you're confident with your changes.